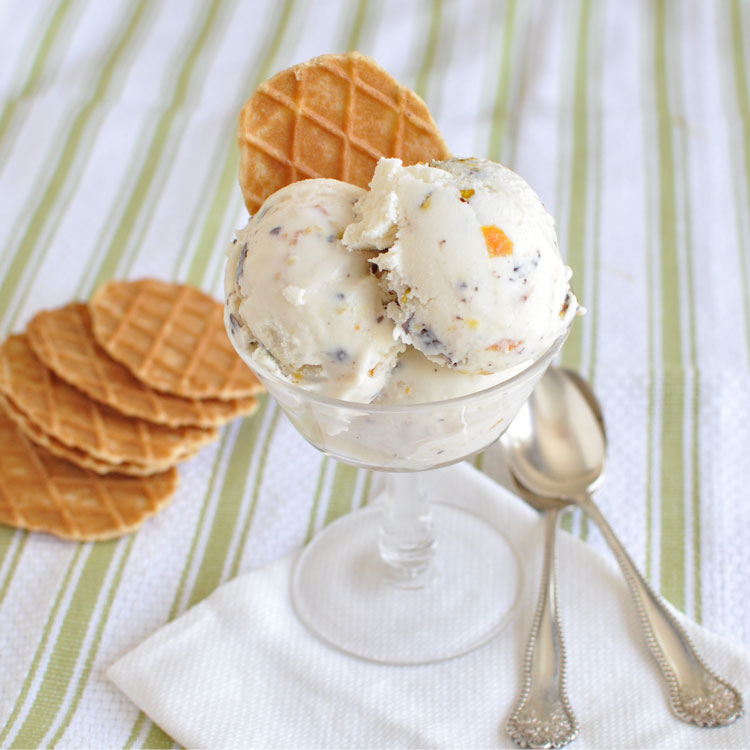 My very first restaurant job was in part, by accident. I was in college and was interested in becoming a chef instead of the psychologist I was studying to be. Ever practical (having 3 jobs to put yourself through college will do that to a person), I decided to try working in a restaurant before spending even more money on a culinary education.
I found myself in a local Italian place which was hiring for a prep cook. Unfortunately, the chef took one look at me, 21 years old and female, and said "no." I don't remember what else he said but it was along the lines of "I don't have anything for you" which wasn't exactly the truth.
Suddenly, he reconsidered and said, "Can you bake? My pastry chef is leaving and I need someone for that position." I said "Sure, I can bake!" This may have been technically true, but in all practicality I had no business saying it. My enthusiasm was blind and in looking back almost 25 years I can see that was the pivot moment for me. A career changer.
Unbeknownst to me, I had just been the victim of  the type of sexism which was rampant in restaurant kitchens back then; the chef didn't want to hire me for the kitchen but pastry was considered "women's work" in the heirarchy of restaurant jobs.
Ultimately, the joke was on him. Not only was he a misogynist (I hear this later from every woman who worked there), but a raging alcoholic who was fired before I even started a week later. I had exactly three days to write down the recipes and train with the outgoing pastry chef and then she was gone. Somehow I made it work and no one was the wiser to my (lack of) experience. In fact, within a few months I was introducing my own desserts, and within a year I had worked every station in the kitchen and learned everything from recipes to ordering to how to work the line on a busy Saturday night. I loved every minute of it.
While learning the rest of the kitchen, I still did the desserts, and one of the ones I introduced was Sicilian cannoli, complete with shells made in house. Once I started, I could not stop making them because they always sold out. People came in to buy them to go and said they were happy because they no longer had to drive to a larger city 50 miles away to find them.
Making home made cannoli from scratch is a hassle. The shells have to be deep fried around a form and they often break. They can't be filled too far in advance or they will get soggy. This ice cream gives you all of the flavor of the cannoli with none of the bother. It can be as homemade as you want, or not. Make the ricotta and candied orange peel yourself, or buy it. I served the ice cream with some waffle cookies I found at Trader Joe's. I thought the texture and favor might mimic the cannoli shell and go well with the ice cream. It did, but they're not necessary either.
Cannoli Ice Cream Recipe
To print this recipe use the green "print" button at the bottom of the page. 
15 oz wt. whole milk fresh ricotta
2 cup heavy cream
1 cup granulated sugar
2 tsp lemon juice
1/4 tsp sea salt
1 tsp liquor (I used Amaro
)
1 tsp real vanilla extract
1 oz chopped dark chocolate
1 oz candied orange peel
1 oz chopped pistachios
Recipe Notes:
Ice Cream needs fat and sugar to stay soft without additives. Typically I make custard based ice creams (with egg yolks) and these always have a wonderful texture. The addition of alcohol (the amaro and the vanilla extract) also help keep ice cream softer because alcohol does not freeze. You can use what you like; besides the Amaro, Grand Marnier or Kirsch would be good here.
The first time I made this ice cream I used a low fat ricotta, a mix of whole milk and cream and powdered sugar so I wouldn't have to heat the cream to dissolve the granulated sugar. While it tasted great, it froze as solid as a brick. This version is infinitely better, but still may need 5-10 minutes to soften outside of the freezer because it has no eggs. The texture is also not as smooth as you might be used to because of the ricotta cheese.
Heat the cream and mix in the sugar until it dissolves. Chill.
Stir in the lemon juice and the amaro. Add the vanilla and sea salt. Stir in the ricotta. It's ok if it's a little lumpy.
Freeze in ice cream maker according to manufacturer's directions. At the end of the churning, add in the chopped chocolate, candied orange, and chopped pistachios. Freeze until set.
Serve with waffle biscuit cookies.